Do you know where in the beer world this photo was taken?
How does it relate to Arizona beer?
The concept is simple. We post a picture that is relevant to the Phoenix beer scene and you try and identify it. Sometimes there will be a larger story involved, but often there will not.
Hint: Abbott Ale is crossed off their normal list (among others) for an upcoming event.
So, for glory and a tip of the glass next time we see you.
Answer after the jump.
The answer was
incorrectly guessed
as the Watering Hole at the Chandler Whole Foods Market. That tells you how effective James Swann has been at getting inside of beer lover's heads.
Joe Smith
, in the private Arizona Craft Beer Lovers group on Facebook correctly guessed,
Moto
. Moto will be hosting a Beer for Brains event to promote the
RareAffair
on Friday, October 28th starting at 4 PM.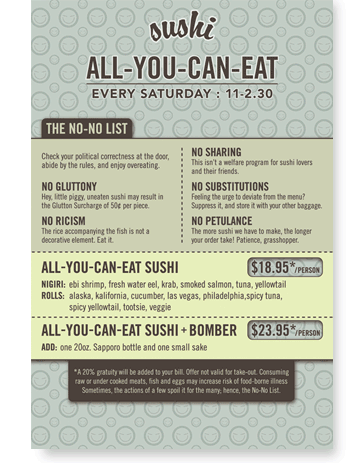 The beers:
Dogfish Head - Chateau Jiahu
Rogue - John John Dead Guy
Nectar Ales - Black Xantus
Lost Abbey - Angels Share
Port - High Tide
Alaskan - Perseverance
Moylans - NorCal IPA
Left Hand - Sawtooth Nitro